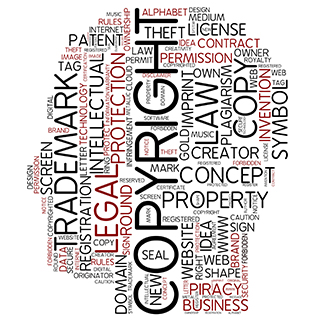 KMA's  COPYRIGHTS
Copyrights may be searched using item number , description and copyrights number. There is no detail of the copyrights included , if you are looking for the details of the copyrights please visit the intellectual property office in your country for the copyrights details.
This website is provided to satisfy the virtual marking of various other jurisdictions.  Additional copyrights application, published or unpublished, may be pending in the United states and elsewhere.
If you couldn't find Zing's products from this site , please contact us for more information.
This webpage is updated from time to time and was last updated: Nov 1st , 2016
| ITEM | DESCRIPTION | PROTECTED BY COPYRIGHTS NO. | |
| --- | --- | --- | --- |
| AH100 | Air Hunter Hang Target Plastic | USA : VA1945646 , Canada: A1114080 | |
| AH111 | Air Hunterz Zano Bow | USA: VA1945647, USA:VA1946933, Canada: A1114060 , Canada: 1114053 | |
| AH111x | Air Hunterz Zano Bow with roll up target inside box | USA: VA1945647, USA: VA1946933,Canada: A1114060 , Canada: 1114053 | |
| AH130 | Pop Shotz Blaster , launcher, 3 darts, 3 rockets,3 balls, | USA: VA1946940, Canada : 1114048 | |
| AH132 | Zing Air Hunterz Benda' Blaster | USA: VA1946935, Canada: 1114071 | |
| AH157 | Air Hunterz Z Tek Crossbow | USA: VA1945648, Canada : 1114066 | |
| AH167 | Zing Air Hunterz Crossbow Arrow Refills | Canada : 1114024 | |
| AH170 | Zing Air Hunterz Z-Curve Bow | USA: VA1945652, VA1946933, Canada : 1114045 | |
| AH171 | Zing Air Hunterz Zip-Bak Bow | USA: VA1946933 | |
| AH172 | Zing Air Hunterz ZingShot | USA: VA945655 , Canada : 1114077 | |
| AH172z | Air Hunterz Zing Shot ( 1 launcher, 2 balls and 1 zart shot) | Canada : 1114077 | |
| AH174 | Zing Air Hunterz Double Shotz | USA: VA1946953, VA1945651 , Canada: 1114058 , 1114079 | |
| AH175 | Zing Air Hunterz Z Bow with 2 arrows | USA: VA1946933 | |
| AH176 | Zing Air Hunterz Pop Shotz | USA: VA1946940, Canada : 1114048 | |
| AH177 | Zing Air Hunterz ZX Cross Bow | USA: VA1911879 , Canada : 1114072 | |
| AH179 | Zing Air Hunterz Z-Tek Bow | USA: VA1946933 | |
| AH190 | Air Hunterz Fire Tek Bow | USA: VA1946933 | |
| AH191 | Zing Air Hunterz Zeon Bow | USA: VA1946933 | |
| AH195 | Zing Air Hunterz Z Tek Bow and Zano Bow | USA: VA1946933, Canada: 1114053 | |
| AH211 | Air Huntress Zano Bow | USA: VA1946933, Canada: 1114053 | |
| AH211x | Air Huntress Zano Z Bow (Box) | USA: VA1946933, Canada: 1114053 | |
| AH2171 | Zing Air Hunterz Z Bow Target Pack with 6 cans and 2 arrows | USA: VA1946933 | |
| AH2172 | Zing Air Hunterz ZingShot with Cans | Canada : 1114077 | |
| AH270 | Zing Air Huntress Z Curve Bow (Pink) , 2 whistle arrows ,1 suction cup arrow. | USA: VA1946933 | |
| AH272 | Air Huntress Zing Shot | Canada : 1114077 | |
| AH273 | Air Huntress Zing Shot 3x Zart Shotz larger card with target on the back | Canada : 1114077 | |
| AH275 | Zing Air Huntress Z Bow , 1 whistle arrow, 1suction cup arrow (Assort Color) | USA: VA1946933 | |
| AH278 | Air Huntress Z Tek shot | Canada : 1114077 , 1114036 | |
| AH279 | Air Huntress Z Tek Bow | USA: VA1946933 | |
| AH290 | Air Huntress Fire Tek Bow | USA: VA1946933 | |
| AH291 | Air Huntress Zeon Bow | USA: VA1946933 | |
| AS2971 | Air Storm Z-Bow Target Set | USA: VA1946933 | |
| AS375 | Air storm zombie Slayerz Z Bow | USA: VA1946933 | |
| AS910 | Air Storm Zeon Bow | USA: VA1946933 | |
| AS912 | Air Storm Zano Bow Arrow Refill | Canada: 1114053 | |
| AS920 | Air Storm Sky Ripperz | USA: VA1912554 | |
| AS921 | Air Storm Sky Ripperz 2 pack | USA: VA1912554 | |
| AS922 | Air Storm Sky Ripperz 3 pack (Vertical version) | USA: VA1912554 | |
| AS925 | Air Storm Pop Rockets | USA: VA1912099 , Canada : 1114026 | |
| AS968S | Air Storm Z-Curve Bow Dual Pack | USA: VA1946933 | |
| AS970 | Air Storm Z-Curve Bow | USA: VA1946933 | |
| AS971 | Air Storm ZipBak Bow | USA: VA1946933 | |
| AS972 | Air Storm Zingshot | Canada : 1114077 | |
| AS974 | Air Storm Double Shotz | USA: VA1946953, Canada: 1114079 | |
| AS975 | Air Storm Z Bow box with 2 arrows (Parent Barcode) | USA: VA1946933 | |
| AS976 | Air Storm 360mm Bow with 3 arrows | USA: VA1946933 | |
| AS977 | Air Storm ZX- Crossbow | USA: VA1911879, Canada: 1114072 | |
| AS978 | Air Storm Z Tek Bow Dual Pack ( 1 green z tek bow , 1 orange ztek bow and 2 green bounce back arrow and 2 orange suction cup arrows. | USA: VA1946933 | |
| AS979 | Air Storm Z Tek Bow | USA: VA1946933 | |
| AS979T | Air Storm Z Tek Bow | USA: VA1946933 | |
| AS980 | Air Storm Z- Tek Z Shot (2 balls and 1 zart shot) | Canada : 1114077 , 1114036 | |
| AS990 | Air Storm Fire Tek Bow | USA: VA1946933 | |
| BJ570 | BJ Air Hunter Z Curve Bow Vertical Pack | USA: VA1946933 | |
| BJ979 | BJ Air Storm Z Tek Bow | USA: VA1946933 | |
| BP172B | Bass Pro Zing shot | Canada : 1114077 | |
| BP177B | Bass Pro ZX Crossbow | USA: VA1911879, Canada: 1114072 | |
| BP179 | Bass Pro Z Tek Bow | USA: VA1946933 | |
| BP279 | Bass Pro Air Huntress Z Tek Bow | USA: VA1946933 | |
| CC615 | Costco Stikbot Studio Pro Mega Pack | USA: VA2-000-007 | |
| CC970 | Air Storm Bullz Eye Bow Dual pack | USA: VA1946933 | |
| DS911F | Zano Bow Dual Pack ( Color Varies) | USA: VA1946933, Canada: 1114053 | |
| FD920 | Family Dollar  AS920 Air Storm Sky Ripperz | USA: VA1912554 | |
| FT811 | FireTek Zeon Boys | USA: VA1946933 | |
| FT822 | Fire Tek Lunarang | Canada : 1114059 | |
| FT857 | Firetek crossbow | USA: VA1945648, Canada : 1114066 | |
| FT870 | Firetek Switch Blade Bow | USA: VA1946933 | |
| FT890 | FireTek Bow Assorted color , Red, Green | USA: VA1946933 | |
| OZ110 | Roomarang (36 Pack POP) | Canada : 1114054 | |
| OZ142 | Bungle Bungle Boomerang | USA: VA1912083, Canada : 1114074 | |
| OZ222 | Little Ripperz | USA: VA1911894 , Canada : 1114078 | |
| OZ223 | Little Ripperz II | USA: VA1911894 , Canada : 1114078 | |
| OZ525 | Ozwest Pop Rocket ( Walmart) | USA: VA1912099 , Canada : 1114026 | |
| OZ638 | Pop Ballz | Canada : 1114042 | |
| OZ639 | Pop Shotz | USA: VA1946940, Canada : 1114048 | |
| OZ649 | Pop Flyz | USA: VA1946942 , Canada : 1114056 | |
| SC357 | Sam Club Zombie Crossbow | USA: VA1945648, Canada : 1114066 | |
| SC531 | Sam Club ZoomZooka Dual Pack | USA: VA1946939 ,Canada : 1114070 | |
| SC568 | Sam Club Z Curve Bow Dual Pack | USA: VA1946933 | |
| SC617 | Sam Club Studio Pro Mega Pack | USA: VA2-000-007 | |
| SC951 | Sam Club Air Storm Z Tek Bow and Zano | USA: VA1946933, Canada: 1114053 | |
| SC979 | Sam Club Air Storm Z Tek Bow (Vertical Version) | USA: VA1946933 | |
| SC990 | Sam Club Fire Tek Bow | USA: VA1946933 | |
| TG911 | Target Air Storm Zano | USA: VA1946933, Canada: 1114053 | |
| TST110 | Roomarang POP, each in Folding Card + POP 36 | Canada : 1114054 | |
| TST111 | Zeebeez with 36 pack CDU | USA: VA0001911897 , Canada : 1114025 | |
| TST126 | Armeez POP, Each in Blister card, 36pcs/POP/Carton | USA: VA1-945-586, Canada: 1114050, 1114049 | |
| TST140 | Jumpz POP, each in blister card, 36pcs/POP/Carton | USA: VA1912641; Canada: 1114052, 1114051 | |
| TST141 | Mighty Jumpz POP, each in blister card + POP 24 | USA: VA1912641; Canada: 1114052, 1114051 | |
| TST614 | Stikbot 1 pack BLISTER | USA: VA2-000-007 | |
| TST615 | Stikbot studio pro, 2 Stikbot, 1 Tripod | USA: VA2-000-007 | |
| TST616 | Stikbot 1 Pack BOX PACKAGE - Case pack of 48 | USA: VA2-000-007 | |
| TST617 | Stikbot Dlx Pro ( 2 Stikbot , 1 tripod and 1 green screen) | USA: VA2-000-007 | |
| TST620 | Stikbot Action Pack | USA: VA2-000-007 | |
| TST657 | Toy Shed Toys Wet Head ( Exclusive Hog Wild) | USA: VA2011626 | |
| ZB520 | Sky Ripperz (1 Rocket , 1 Launcher) | USA : VA1912554 ; Canada : 1114064 | |
| ZB521 | Sky Ripperz ( 2 Rockets , 1 Standard Launcher) | USA : VA1912554 ; Canada : 1114064 | |
| ZB522 | Sky Ripperz ( 3 Rockets , 1 Standard Launcher) | USA : VA1912554 ; Canada : 1114064 | |
| ZB522C | Sky Ripperz ( 3 Rockets , 1 Standard Launcher) Bilingual Eng / French and shorter back card | USA : VA1912554 ; Canada : 1114064 | |
| ZB523 | Zoom Rocket | USA: VA1945662 , Canada : 1114030 | |
| ZB524 | X6 Zoom Rocket (6 Rockets + 1 launcher) | USA: VA1945662 , VA1945661 X6, Canada : 1114030,1114068 , 1114073 | |
| ZB525 | Pop Rocket | USA: VA1912099 , Canada : 1114026 | |
| ZB525 | Meijer Z Pop Rocket ; Meijer requested to use a different number to avoid duplicated item in their system | USA: VA1912099 , Canada : 1114026 | |
| ZB526 | Sky Ripperz ( 3 Sky Ripperz , 3 Heli Howler + 1 Standard Launcher) | USA: VA1945662 , Canada : 1114030 | |
| ZB528 | Sky Ripperz (1 Rockets , 1 Heli Howler Rockets + 1 Standard Launcher) | USA: VA1945662 , Canada : 1114030 | |
| ZB531 | Sky Ripperz Triple Pack (2 Sky Ripperz Rockets + 1 Heli Howler Sky Ripperz + Standard Launcher | USA: VA1945662 , Canada : 1114030 | |
| ZB531-8 | Sky Ripperz Triple Pack (2 Sky Ripperz Rockets + 1 Heli Howler Sky Ripperz + Standard Launcher | USA: VA1945662 , Canada : 1114030 | |
| ZB534 | Sky Ripperz Heli Howler (2 Rockets , 1 Standard Launcher) | USA: VA1945662 , Canada : 1114030 | |
| ZB550 | Sky Gliderz (1 planes , 1 rip zip launcher) | USA: VA1-945-667, Canada : 1114023 ,1114044 | |
| ZB551 | Sky Gliderz (2 planes , 1 rip zip launcher) - Vertical Design | USA: VA1-945-667, Canada : 1114023 ,1114044 | |
| ZG110 | BeeBeez Zee Beez | review to see if ZeeBeez copyright will cover BeeBeez | |
| ZG111 | ZeeBeez (24 Pack POP) | USA: VA0001911897 , Canada : 1114025 | |
| ZG112 | Pinkeez Zeebeez (24 Pack POP) | USA: VA0001911897 , Canada : 1114025 | |
| ZG126 | Armeez (24 Pack POP) | USA: VA1-945-586, Canada: 1114050, 1114049 | |
| ZG126B | Armeez Poly Bagged | USA: VA1-945-586, Canada: 1114050, 1114049 | |
| ZG130 | Sporteez Zeebeez (24 Pack POP) | USA: VA0001911897 , Canada : 1114025 | |
| ZG131 | Soccer Sporteez Zeebeez (Not In Use) | USA: VA0001911897 , Canada : 1114025 | |
| ZG132 | Basketball Sporteez Zeebeez (Not In Use) | USA: VA0001911897 , Canada : 1114025 | |
| ZG134 | Zoobeez-Zeebeez (24 Pack POP) | USA: VA0001911897 , Canada : 1114025 | |
| ZG134B | Zoobeez-Zeebeez Poly Bagged | USA: VA0001911897 , Canada : 1114025 | |
| ZG136 | Mega Armeez | USA: VA1-945-586, Canada: 1114050, 1114049 | |
| ZG140 | Jumpz (24 Pack POP) | USA: VA1912641; Canada: 1114052, 1114051 | |
| ZG141 | Mighty Jumpz (24 Pack POP) | USA: VA1912641; Canada: 1114052, 1114051 | |
| ZG141B | Mighty Jumpz Bulk 48 Pack (2 x24 Box's) | USA: VA1912641; Canada: 1114052, 1114051 | |
| ZG141CS | Mega Jumpz 12 hanging Clip Strip Pack | USA: VA1912641; Canada: 1114052, 1114051 | |
| ZG142FD | Mega Jumpz Floor display (Artwell) | USA: VA1912641; Canada: 1114052, 1114051 | |
| ZG2571 | Z-Bow Target Pack | USA: VA1946933 | |
| ZG500 | Zing Air Hang Target Plastic | USA : VA1945646 , Canada: A1114080 | |
| ZG501 | Room Boom | Canada : 1114059 | |
| ZG502 | Zoomarang | USA: VA1912514; Canada: 1114061; | |
| ZG511 | Zing Air Zano Bow | USA VA1945585, USA: VA1946933,Canada : 1114062 , Canada: 1114053 | |
| ZG511x | Zing Air Zano with roll up target inside box | USA VA1945585, USA: VA1946933,Canada : 1114062 , Canada: 1114053 | |
| ZG512 | Zing Air Zano Refills | Do copyrights from Zano Bow work here? | |
| ZG520 | Helirang (USA and Everywhere) | Canada: 1114065 | |
| ZG521 | Copterang | USA: VA0001912095, VA 1912095; Canada: 1114069 | |
| ZG522 | Chopperang (Britz Australia Only) | USA: VA0001912095, VA 1912095; Canada: 1114069 | |
| ZG525 | Pop Rocketz (formerly reserved for: Zooper Zonic Glider) - (Not Made) | USA: VA1912099; Canada: 1114026; | |
| ZG527 | Slam Shotz Rocketz | USA: VA1945664; Canada: 1114040, 1114035 | |
| ZG530 | Popshotz Blaster | USA: VA1946940; Canada: 1114048 | |
| ZG531 | ZoomZooka | USA: VA1946939 ,Canada : 1114070 | |
| ZG532 | Benda' Blaster | USA: VA1946935, Canada: 1114071 | |
| ZG550 | Zartz (7") | Canada: 11140424 3, 1114037; | |
| ZG551 | Zartz (9") | Canada: 11140424 3, 1114037; | |
| ZG552 | Zartz 9" Fun Pack | Canada: 11140424 3, 1114037; | |
| ZG554 | Zartz XXL Family Fun Pack | Canada: 11140424 3, 1114037; | |
| ZG555 | Battle Zartz | Canada: 11140424 3, 1114037; | |
| ZG566 | Zing Air Suction Cup Arrows Bulk | USA: VA 1-945-653; | |
| ZG568 | 3 Suction Cup Arrows | USA: VA 1-945-653; | |
| ZG569 | Z-Arrows(Z-Curve and Zip Bak Refills) | USA: VA 1-945-653; | |
| ZG570 | Z-Curve Bow | USA: VA1946933 | |
| ZG572 | ZingShot ( 1 Launcher , 3 balls ) | USA: VA 945-655; Canada: 1114077 | |
| ZG572z | Zing Shot (1 launcher , 2 balls and 1 zart shot) | Canada : 1114077 | |
| ZG574 | Zing Air Double Shotz | USA: VA1946953, Canada: 1114079 | |
| ZG575 | Zing Air Z -Bow (Case pack of 6) | USA: VA 1-945-659; VA 1-946-933; | |
| ZG577 | ZX Crossbow | USA: VA1911879, Canada: 1114072 | |
| ZG579UP | Z-Tek Bow upright box | USA: VA 1-945-659; VA 1-946-933; | |
| ZG657 | Wet Head | USA: VA 2-011-626 | |
| ZS300 | Zombie Slayerz Plastic Target | USA" VA1945583 , Canada : 1114032 | |
| ZS370 | Zombie Slayers Z Hunter Bow | USA: VA1945652, VA1946933, Canada : 1114045 | |