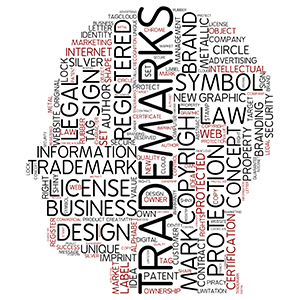 KMA's  TRADEMARKS
Trademarks may be searched using name , mark and registration number. The website is provided to satisfy the virtual marking provisions of various other jurisdictions.
If you couldn't find the KMA's trademark from this site, DO NOT assume that your mark can be registered since prior pending applications to find marks that may prevent registration due to a likelihood of confusion refusal.
Please contact the Intellectual property office in your country for more information.
This webpage is updated from time to time and was last updated: Nov 1st , 2016
| Name | Trademarks Number |
| --- | --- |
| 3DA Games | US :77611342, US: 3941160 ; Hong Kong : 301235952 |
| Aero Force | Europe : 12325461 |
| Air Hunterz | US Serial#:85/274142 ; US :4044678 ; China : 13316901 |
| Air Huntress | US Serial#:85/742265 ; US :4342191 ; China : 13316902 |
| Air Storm | US Serial#:86/038392 ; US :4485312 ; China : 13316903 |
| Airang | US Serial#:86/501535 ; US : 4794793 ; WIPO : 1251766 ; Japan : 2015-356430 ; Australia : 1701055 ; Canada : TMA951112 ; New Zealand : 1021764 ; Chile : 1.189.807 |
| Airbow Shotz | US Serial#:85/128113 ; US :3954974 ; China : 13316904 |
| Armeez | US Serial#:85/106275 ; US :3919906 ; China : 13316905 |
| Baldeez | US Serial#:85/124209 ; US :3954926 ; China : 13316906 |
| Basic Concepts Logo | US :77532805 ; US: 3724357; Hong Kong : 301165941 |
| Benda Blaster | US Serial#:85/274159 ; US :4052511 ; China : 13316907 ; Hong Kong : 302894725 |
| Blast Box | US Serial# : 87/181527 |
| Bounce a bubble | US Serial #: 87/013592 |
| Bounce a bubble | US Serial #: 86/300946 |
| BuckBot | US Serial # : 86/670702 |
| Bungle Bungle | US Serial#:85/119988 ; US :3954599 ; China : 13316908 ; Hong Kong : 302894806 |
| Chip Shotz | US Serial#:85/127710 ; US :3954969 ; China : 13316909 |
| Clipshotz | US Serial#:85/743269 ; |
| Copterang | US Serial#:77/730689 ; US :3718447 ; China : 8500981 ; Hong Kong : 302894815 |
| Dino Hunterz | US Serial # : 86/735691 |
| Double Shotz | China : 13316910 ; Hong Kong : 302894798 |
| FireTek | US Serial#:86/039876 ; US :4626010 ; China : 13316911 |
| FireTek Rocket | US Serial # : 86/388888 ; US : 4696029 ; China : 13316912 |
| FireTek Shotz | China : 13316942 |
| FiretTek Bow | US Serial#:86/039880 ; US :4650070 ; China : 13316913 |
| Flip 'N Stack | US Serial#:77/107165 ; US :3420848 ; China : 13316914 |
| Flip Shot | US Serial#:77/516681 ; US :3575788 ; China : 13316915 |
| FroBro | US Serial#:77/516665 ; US :3575785 ; China : 13316916 |
| Green Tree | US Serial : 87/202359 |
| Heli Howler | US Serial#:85/734575 ; US :4460001 ; China : 13316917 |
| Helirang | US Serial#:77/730558 ; US :3718438 ; China : 13316918 |
| Hip Hop Pops | China : 8422614 ; Hong Kong : 302894789 |
| Hot Rocketz | US Serial#:85/129056 ; US :3954980 ; China : 13316919 |
| Hot Wingz | US Serial#:85/128085 ; US :3954972 ; China : 13316920 |
| Hydro Force | Europe : 010586675 |
| Jumpz | US Serial#:77/730727 ; US :3792239 |
| Kazoom | China : 7867004 |
| Klixx | US Serial#:86497291 ; US :4873085 ; WIPO : 1255764 ; Japan : 1255764 |
| KMA | Canada : TMA927860 |
| Legends | US Serial#:85/797779 ; US :4372072 |
| Little Ripperz | US Serial # 85/129085; US :3954982 ; China : 13316921 |
| Missile Men | US Serial#:85/743271 |
| Off The Wall Ball | US Serial#:85/119967 ; US :3954594 ; China : 13698893 |
| Ozwest | US Serial#:86/169146 ; US :4435309 |
| Ozwest | US :4608853 |
| Pop Ballz | US :3579594 ; Hong Kong : 302894743 |
| Pop Flyz | US :3575746 ; China : 13316922 ; Hong Kong : 302894752 |
| Pop Jetz | China : 13316923 |
| Pop Rocketz | ;China : 13316924 ; Hong Kong : 302894770 |
| Pop Shotz | US Serial#:85/841084 ; US :3575740 ; Hong Kong : 302894860 |
| Pure Original | Hong Kong : 302581173 ; Chile : 1.189.808 |
| Rip Rollerz | US Serial #: 87/013592 |
| RIPPIN' ROLLERZ | US serial # : 87/013601 |
| Rock Shotz | US Serial#:85/841084 |
| Room Boom | US Serial#:77/876598 ; US :3814222 ; China : 88500980 ; Hong Kong : 302894851 |
| Roomarang | US :2037239 ; China : 8500979 ; Canada : TMA478790 ; Hong Kong : 303003254, 302894824 |
| Sky Gliderz | US Serial#:86/039647 ; US :4642214 ; China : 13316925 |
| Sky Ripperz | US Serial#:85/734577 ; US :4405821 ; China : 13316926 ; Australia : 1513805 , Canada : 1596529 |
| Slam Shotz | US Serial#:86/038409 ; US :4485313 ; China : 13316927 |
| Slingers | Europe : 009287715Hong Kong : 301572516 |
| Slingers | Europe : 009287715 |
| Snap Toys | US Serial#:86/184177 |
| Snap! Toys | US Serial#:86/184203 |
| Softek | US Serial#:85/183138 ; US :3985554 ; China : 13316928 |
| Splash Zone | US Serial # : 77807005 ; US : 3936296 ; Hong Kong : 301374183 |
| Stik'em | US Serial # : 87240829 |
| Stikbot | US Serial#:86501464 ; US :4794788 ; WIPO : 1236493 ; Korea : 1236493,1288199 ; Australlia : 1677222 , 1288199; New Zealand : 1014816; Japan : 1543434 , 1543433 |
| Stikbot Face ( Image) | US Serial : 86/825581 ; US : 4997500 ; Australia : 1753191 , New Zealand : 1037594; WIPO: 1288199 |
| Stikbot Pets | US Seriall# : 87/195280 |
| The original Hydro Tag | Hong Kong : 301726056 |
| Top Time | Hong Kong : 301726065 |
| Toy Shed Toys | US :4799203 |
| Toy Shed Toys | US serial # : 86/501538 |
| Wet Head | WIPO : 1261585 |
| X6 Zoom Blaster | Us Serial # 86/333032 ; US :4695360 ; China : 13316941 |
| Xtendo | US Serial # : 86/077830 ; US :4717354 |
| Z -Tek | US Serial#:86/039644 ; US :4501675 ; China : 13316929 |
| Z-Ammo | US Serial#:86/104533 ; US :4501904 ; China : 13698894 |
| Z-Bow | US Serial#:86/039643 ; US :4485317 ; China : 13698895 |
| Z-Curve | US Serial#:85/106236 ; US :3944117 ; China : 13316931 ; Australia : 1514700 |
| Zano Bow | US Serial#:86/031956 ; US :4578839 ; China : 13316930 ; WIPO T2046016 |
| Zart Shotz | US Serial#:86/038401 ; US :3646930 ; China : 13316943 |
| Zart Shotz | US :4732300 |
| Zartz | US Serial#:77/627068 ; US :3646930 ; Hong Kong : 303003272 |
| ZeeBeez | US Serial#:77/359651 ; US :3480092 ; China : 8422613 |
| Zeon | US serial #: 86378321 ; US :4814507 |
| Zing | US Serial#:77/571725 , 86/953451 , 77/362152 , 85/305603 ; US :3626244 , 4014255,4066871, 3469484 ; China : 8422615 ; Canada : TMA942402; WIPO : 1089808 , 1304971 ; Australia : 1788962, 1450800 ; Mexico : 1486931 ; New Zealand : 996273 ; Hong Kong : 302894833 |
| Zing (All Toys) | US Serial#:85/305603 ; US :4066871 |
| Zing (logo) | US Serial#:77/362152 ; US :4014255 ; China : 8422615 |
| Zing Air | US Serial#:85/073890 ; US :4004991 ; China : 8464764 ; Hong Kong : 301658601 |
| Zing Blast Off | US Serial#:86/002646 ; US :4010780 , 4599834 ; China : 13316932 ; Canada : TMA928622 |
| Zing Shot | US Serial#:86/094882 ; US :4521986 ; China : 13316933 ; Australia : 1514703 |
| Zing-Ring | US Serial#:85/119938 ; US :4014995 |
| Zing! (from TLI) | US Serial#:78/781297 ; US :3469484 |
| Zing!(Zing-ours) | US Serial#:77/658499 ; US :4010780 |
| Zingoball | US Serial # : 86378332 ; US :4814508 |
| Zip 'N Zoom | US Serial#:77/108115 ; US :3323392 ; China : 13316934 |
| Zip-Bak Bow | US Serial#:85/274561 ; US :4052525 ; China : 13316935 |
| Zombie Slayerz | US Serial#:85/742267 ; US :4334905 ; China : 13316936 |
| Zomp | Australia : 1582001 ; Canada : TMA923234 |
| Zomp Rocketz | China : 13316938 ; Australia : 1512336 |
| Zoom Rocketz | US Serial#:86/038396 ; US :4578857 ; China : 13316939 ; WIPO : T2046034 |
| Zoomarang | US :3355454 ; China : 8500978 ; Hong Kong : 302894761 |
| Zoomzooka | US Serial#:86/026801 ; US :4485289 ; China : 13316937 ; Australia : 1514705 |
| Zooperball | US Serial#:85/106404 ; US :3917254 ; China : 8500977 ; Hong Kong : 302894842 |
| ZX Cross-Bow | US Serial#:85/274444 ; US :4052519 ; China : 13316940 |
| Zyclone | US Serial#:85/08217 ; US :3919864 ; China : 8422612 |
| Zyphoon | US Serial#:85/106322 ; US :3917253 ; China : 8500976 |